Best Restaurants, Bars and Tearooms in South Kensington
23 Oct 15
Best Restaurants, Bars and Tearooms in South Kensington
23 Oct 15
Londoners are very grateful for the influx of French and Italians to South Kensington (known as 'petit Paris' or 'little Paris' among my French friends). Why? Well it's not because South Kensington is full of well-dressed, tanned and good looking people, though this is widely appreciated. It's because the restaurants that have recently opened are a cut above the Italian exports of the 90s (think Carluccio's). This is why 7/10 of my top 10 bars and restaurants in South Kensington are French and Italian - though of course a large part of the Sampler and The Enterprise's wine stock is also from the Continent…
1. A glass (or 4) of wine at The Sampler
£

I talked a bit about the joys of the Enomatic wine dispenser in my last post. The Sampler were one of the first and most successful wine bars to adopt these as their primary way of serving wine to customers. The Sampler offers Londoners the opportunity to explore a variety of world wines on a spectrum of price points, and unlike many wine bars in London, there are plenty of bottles under £15 that you can take home. They serve nibbles too: I've been known to leave with plates of duck rilettes, cheese and wine to go for a post-tasting picnic in Hyde Park. 
Tip: Rather than hover around by the bottles, nab a table downstairs where you can enjoy a peaceful discussion about how much/little you know about what you're drinking.
Details
35 Thurloe Place Mews, London SW7 2HP
Open: Monday - Saturday 11.30am - 9.00pm, Sunday 11.30 - 7.00
No reservations needed. 
Contact no.: 020 7225 5091
2. Dinner at Macellaio RC
££

A friend and I once found ourselves starving hungry, at 8pm, at the door of Macellaio RC and without a reservation. We really had to beg to get a table here. Thankfully, the waiters were male and Italian, and we were, well, two ladies. Macellaio is where London's Italians come to pay homage to Italian meat. It was some of the best steak, liver and rabbit-stuffed ravioli I've ever had. 
Tip: Watch your chosen cut of meat being prepared at the counter - the quality of their produce is fantastic and is beautifully laid out.
Details 
84 Old Brompton Road, SW7 3LQ
Food: Italian/meat
Open: Daily for lunch and dinner
Reservations: +44 207 589 5834
3. Tea at the Egerton House Hotel 
£££

When I turned 24, a friend took me here for tea. We left, a bottle of Champagne later, a good while after dusk (the sign of a successful birthday). The 5* Egerton House Hotel offers a much more intimate, 'English country home' experience than any other London tearoom. 
Tip: The best sofa is worth fighting for - the big velvet sofa facing the fire. It's by far the most comfortable. Reserve it in advance for your tea. 
Details
Traditional afternoon tea £34/pp 
Champagne afternoon tea £48/pp
17-19 Egerton Terrace, London SW3 2BX
Open: 12.00pm - 6:00pm daily
Reservations: +44 (0)20 7589 2412
www.egertonhousehotel.com 
4. Cake at L'Eto 
£££

Beatrice of our enquiries team once treated the office with a selection of Italian-crafted cakes from here. We've never quite recovered from the pleasure of it. 
Tip: If in doubt, go for the almond sponge, salted caramel, three-tiered gateau. 
Details
125 Fulham Rd, London SW3 6RT
Open: Daily until 11pm 
5. Cheese and wine at La Cave
££

If you love cheese, head to La Cave for a cheese tasting. It's what you'll crave after a day of sightseeing in London.
Details
24-25 Cromwell Place London SW7 2LD (by South Kensington Underground).
Open: Daily – closes 6pm Sundays, 5pm Monday-Thursday and 9pm Friday & Saturday 
6. A healthy take-out from Luigi's Delicatessen  
£

Luigi, and his team of charming Italians, have understood the need for an inexpensive delicatessen in London. I often go on a Monday and buy lunch for the week. Go around 1pm when steaming hot lasagnas, truffled turkey and chicken principesa come out of the oven, and are displayed on the counters still in their oven dishes. Vegetables are always bright and fresh, and the salads lively and interesting. The best is the Luigi Special of papaya, mozzarella, cherry tomatoes, mango, avocado and basil. A sealed pack rarely costs more than £6. If you're staying at Drayton Gardens, Luigi's is a 1 minute walk away.
Tip: Be especially nice to the serving staff. You might get a a little bag of dark chocolate with almonds, or an amaretti buscuit, slipped into your bag. 
Details
349 Fulham Road, SW10 9TW
Food: Italian 
7. Pizza at Goat 
££
I seem to be in a rut of recommending pizza restaurants with the least Italian sounding names possible. But the pizzas at Goat are something else. My favourite is the gorgonzola, mushroom and Italian sausage pizza with truffle oil. Wine is good value here too. 
Tip: If you've left it until after 5pm to book for the same night, call to reserve as emails won't be picked up.
Details
333 Fulham Road, SW10 9QL
Food: Italian
Open: Daily
Reservations: +44207 352 1384 or [email protected] 
 8. A drink at The Enterprise 
£££

The Enterprise isn't just white tablecloths, silver ice buckets and good wine. It has soul, and is much loved by its regulars. It's often hard to get from the beginning of Walton Street to the Enterprise without taking an hour, because you have to pass all the tempting boutiques of Walton Street on your way. Still, it's worth the struggle. 
Tip: At the moment they're offering a free glass of house wine between 6 and 7pm. They also do lunch offers on Tuesdays - see the website for details. 
Details
35 Walton Street London, SW3 2HU
Open: Daily drinks and dinner.
Reservations: +44 20 7584 3148 or [email protected] 
9. Lunch at Daphne's 
££££

Daphne's is just off Walton Street, opposite the Jaeger flagship store and adjacent to Chanel. The restaurant is just as fashionable, without all the hot air: the food is beautiful and delicious. 
Tip: The outside tables are one of the best people-watching spots in London.
Details
112 Draycott Ave, London SW3 3AE
Food: Italian
Open: Daily
Reservations: +44 20 7589 4257 or [email protected]
The Oyster Bar at Bibendium
£££ 

Bibendium also has a seafood restaurant on the first floor, but I think that the Oyster bar downstairs is wonderful, and better value. It's set on the ground floor, both inside and outside, and both areas have a pretty mosaic floor. The seafood is still some of the best in London. Admire the stained glass windows featuring Bibendium, the Michelin man himself, and the decorative metal work that supports this Art Nouveau structure. The building was designed by one of Michelin's famous tyre-making company's tasteful employees, François Espinasse. 
Tip: Shellfish are also available to take home, if the restaurant inspires you to whip up a culinary storm back at your vacation rental.
Details
81 Fulham Road, SW3 6RD
Food: French/shellfish
Open: Daily
Reservations: +44 207 581 5817 or online 
Bonus recommendation:
Margaux

££
I've never been myself - but it has been given rave reviews from friends. Their comments are that 1) it's very good value 2) the food is exceptional 3) the New York loft/ minimalist Scandinavian decor is inspiring 4) the waiting staff are really lovely. I can't wait to try. 
Details
150 / 152 Old Brompton Road, SW5 OBE
Food: French
Open: Daily for lunch and dinner
[email protected] or +44 207 373 5753
Where to stay in the area
Chelsea Studio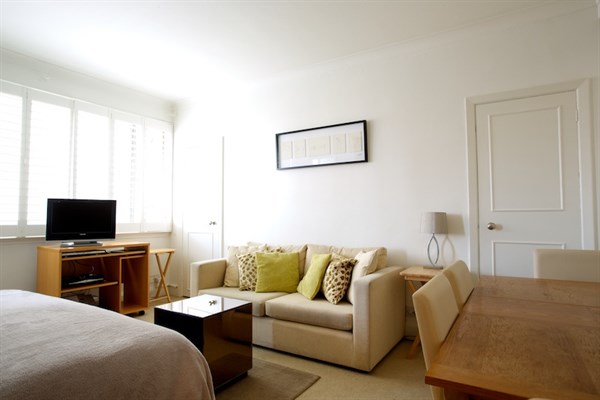 With Picasso prints on the walls, and a location to die for (between South Kensington and Sloane Square underground stations), this luxurious studio is an ideal city pad.
Sleeps 2, £130/night. 

Donne Place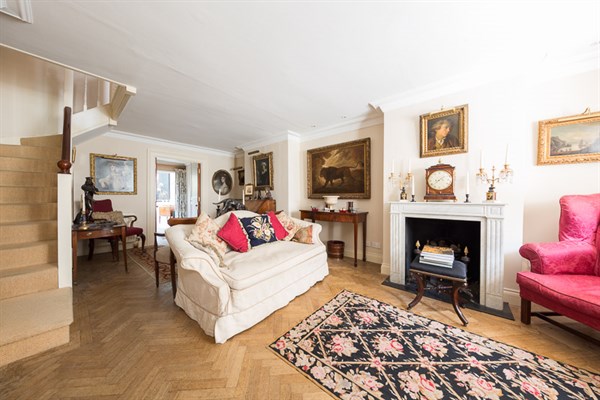 Homes like Donne Place are rare to find as vacation rentals. Antiques and old Masters fill the rooms, four poster beds 
Sleeps 4, from £230/night

Queensgate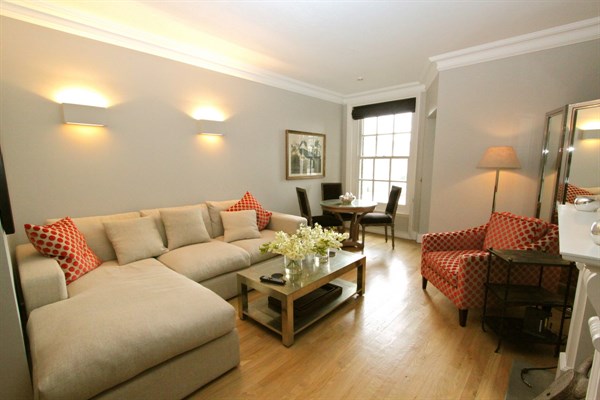 Queensgate always gets rave reviews with guests; for its immaculate decoration, super-comfortable furnishings and ideal location to access the museums of South Kensington.
Sleeps 2, £180/night

Old Brompton Road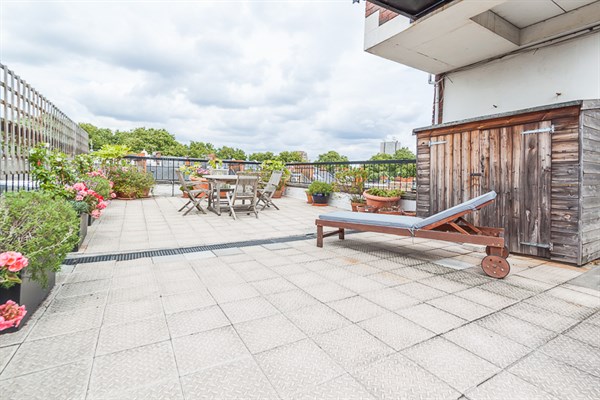 With a roof terrace to die for, this two level, top floor apartment really captures South Kensington luxury. The interiors are beautiful too.
Sleeps 3, from £179/night

Related posts
Visiting London

Top 10 Family-Friendly Easter

...

Easter holidays are fast approaching, so take a look at staying London. With a range of beautiful family homes available choosing your rental is easy!

28 Mar 13

Go to: The British Museum's Po

...

When on your London Vacation do visit the amazing exhibition on Pompeii at the British Museum. The British Museum is a must for any holiday to London.

29 May 13