Brighton: What to Know about a Day Trip to this Seaside Town
11 Feb 15
Brighton: What to Know about a Day Trip to this Seaside Town
11 Feb 15
When planning your London vacation rental with Ivy Lettings, we're sure that tourist hot-spots such as the Tower of London, Buckingham Palace and the London Eye will be top of your 'must see' list.
But even with the plethora of shops, restaurants and attractions it holds, sometimes it's nice to take a break from the hustle and bustle of this wonderful capital. Ivy is here to suggest some of our favourite 'out of town' day trips….
Brighton, East Sussex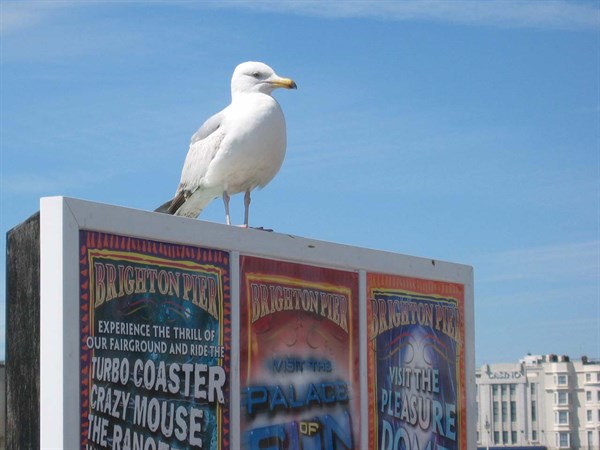 .
Why go: well, as the poem goes, "Oh! I do like to be by the seaside"  - escape London's skyline for a view out to sea: stroll along Brighton's cobbled beaches, revel in your childhood (or with your children!) on the Pier or soak up the extravagance of the Pavilion..
Getting there: from Victoria Station, an hour – hour and a half, prices start at £17.00 return (adult). Easy if you're staying in one of our self-catering Belgravia properties!.
Eating and drinking: what better to eat when by the seaside than fish and chips? Head to Bankers (116A Western Road) and make your order 'to go'. For a drink, embrace Brighton's quirkiness at Brighton Rocks (6 Rock Place) – don't let the exterior fool you! 
Related posts
Hosting

Ivy's Founder Guy van der West

...

Thinking of letting our your London home? The founder of Ivy, Guy van der Westhuizen lists his top tips for renting your home, from personal experience.

18 Sep 13

Explore: London's Stunning Str

...

Take a day trip to Strawberry Hill mansion on your London Vacation. This house is beautiful and steeped character.. the perfect place for exploration!

24 Sep 13

Visiting London

Daylight Robbery: William III

...

Our Vacation Rental Experts are letting you in on a historical gem. If you notice windows bricked up in London you have William III and tax to blame.

26 Sep 13