Finding Suitable Guests – How to Avoid the Risks
16 Oct 15
Finding Suitable Guests – How to Avoid the Risks
16 Oct 15
Thanks to the Internet, we live in an increasingly connected world where holidaymakers from all corners of the globe can get in touch to rent your home. However, an open world doesn't come risk free (especially for that new carpet you have). We take finding the right guests – that's respectful, mature guests – seriously. Follow our tried and tested guidelines and give yourself peace of mind when welcoming guests into your home.
Check reviews by and of them
Many frequent travellers have stayed with Airbnb before, where they would have been reviewed by the homeowner. Take a look at the reviews and se if they've been a considerate guest before. 
Equally, check the reviews they have written. We often find our guests have previously written reviews on TripAdvisor. Check both their reviews of places they've stayed, to know what they liked and didn't like.
The bigger picture
The potential guest that you have been in contact with might be lovely, but if they'll be staying at your home in a group, do enquire about who else they're travelling with. Is it a riotous stag party weekend? Or a week with lots of young children? Very occasionally we have someone on the phone making an enquiry who is over 30 - but they're travelling with a group of twenty-something's. We're well practiced in spotting this!
Get to know each other
Get to know the person that could potentially be staying in your home. Be kind and interested, they'll most likely be keen to tell you about the family holiday/ shopping trip/wedding they're coming to London for. Equally, this is a good opportunity for them to get to know your routine and the service you offer – though it's helpful for guests when this is written on the listing.

Repeat bookings are safe guests
When your guests choose you, and you like the sound of them, stars align. Make the best of it by securing a repeat booking, or even better, encouraging them to evangelise your rental by giving them the best possible experience. Nothing makes the team at Ivy Lettings happier than when our guests and friends of guests keep coming back; not only is it deeply encouraging, but we know them and can guarantee homeowners that they are going to be respectful and courteous guests. We have worked hard to build a large network of regular guests, who we know and trust.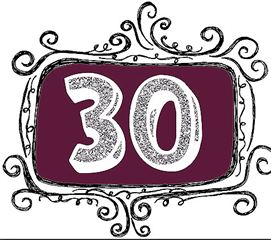 Consider a minimum age
It can be a waste of time to reply to enquiries from guests who you might feel are too young to stay in your home anyway. If you want to be sure you're not going to get students/all-night partyers/people who won't make a mess, you might want to consider stating a minimum age on your listing. We want tto find the most respectful guests possible for our homeowners, so we have an over 30s policy for the lead guest.
Get professional help
Finding suitable guests takes time, and it's better to hand over the reasonability to an agency, who will not only find guests for you, but market your property, provide linen, and clean before and after guests stay. At Ivy Lettings, we take what the host wants seriously – so you can still have ownership over bookings (including being contacted before each booking), without having to make beds and suss out acceptable lodgers.
To find out more about how to prepare for a short let, or if you would like to apply to rent out your home with Ivy Lettings, give Beatrice, Alice or Holly of our enquiries team a call on 0207 349 7016 or email us at [email protected] 
Related posts
Hosting

Ivy's Founder Guy van der West

...

Thinking of letting our your London home? The founder of Ivy, Guy van der Westhuizen lists his top tips for renting your home, from personal experience.

18 Sep 13

Explore: London's Stunning Str

...

Take a day trip to Strawberry Hill mansion on your London Vacation. This house is beautiful and steeped character.. the perfect place for exploration!

24 Sep 13

Visiting London

Daylight Robbery: William III

...

Our Vacation Rental Experts are letting you in on a historical gem. If you notice windows bricked up in London you have William III and tax to blame.

26 Sep 13