Go To: FREE Lunchtime Classical Concerts at St. Martin's in the Fields Church
02 Oct 15
Go To: FREE Lunchtime Classical Concerts at St. Martin's in the Fields Church
02 Oct 15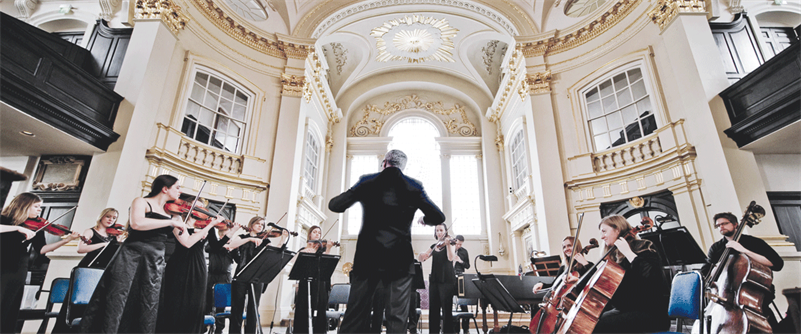 What an extraordinary thought: that the heart of London was once overrun by green fields and grazing cattle. But so it was, in 1542, when Henry VIII built a new church on what is now the northeastern corner of Trafalgar Square.
St Martin-in-the-Fields, whose name still shrugs back to the days of a greener London, has long since been a venue for world-class classical music concerts, as well as a place of worship. Handel and Mozart both performed here in the 18th century – not a bad musical heritage.
At 1pm, while the Ivy Lettings team is in the office, or eating our sandwiches in Westfield Park, we urge you to enjoy an hour of fabulous musical talent – at no cost. While tickets for candlelit evening concerts fetch a standard London-price of £28, lunchtime concerts have always been free, a tradition that St Martin's fights hard to maintain.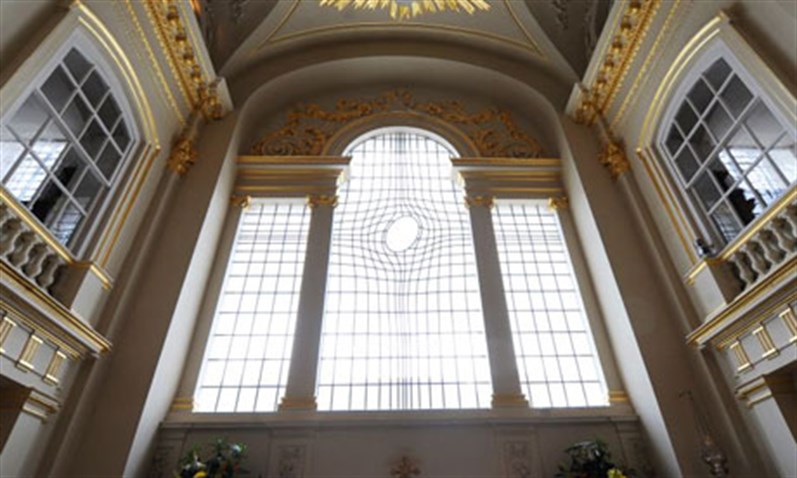 Above: The famously 'gynaecological' artwork/ window (to quote Rebecca Geldard of the Guardian) designed by Iranian artist Shirazeh Houshiary
Next Monday, at 1pm, cellist Yoon-Kyung Cho will be playing a programme of Debussy and Brahms. Cho, who has played with the Royal Philharmonic Orchestra and separately at the Royal Albert Hall, as well as at concerts hosted by the Louis Vuitton Foundation in Paris, is one of many young artists to play at St Martin's that already boasts a glittering early career.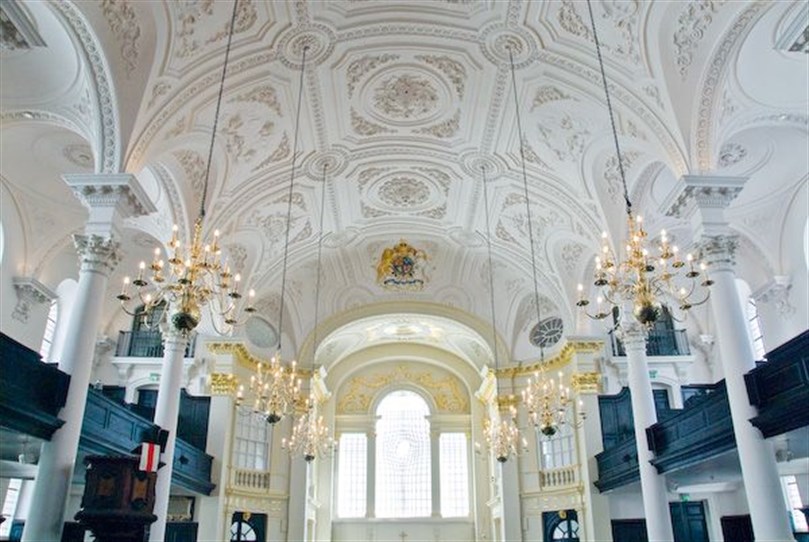 For those of you who haven't been in Trafalgar Square at 1pm, it's a rush of hungry office workers, tourists and museumgoers running to Pret for a sandwich. Surrounded by lunchtime chaos, St Martin's concerts are a blissful moment to enjoy some beautiful music in a setting that dates back to – if you can imagine it – a time pre-Pret a Manger.
In Brief
Don't Forget To: Look up at the seashells, clouds and cherubs etched into the paneled ceiling.
Tickets: FREE
What's On: Click here for the events list
www.stmartin-in-the-fields.org
Related posts
Visiting London

Top 10 Family-Friendly Easter

...

Easter holidays are fast approaching, so take a look at staying London. With a range of beautiful family homes available choosing your rental is easy!

28 Mar 13

Go to: The British Museum's Po

...

When on your London Vacation do visit the amazing exhibition on Pompeii at the British Museum. The British Museum is a must for any holiday to London.

29 May 13