Go to: The British Museum's Pompeii Exhibition
29 May 13
Go to: The British Museum's Pompeii Exhibition
29 May 13
Despite being separated by over two thousand years of history, the Romans whose homes were engulfed in ash as Mount Vesuvius raged above Pompeii and Herculaneum led strikingly similar lives to our own. The British Museum's Life and Death exhibition paints the most human picture that I have ever seen of this catastrophic event and evokes wonder in the way that it reanimates the people in the plaster casts.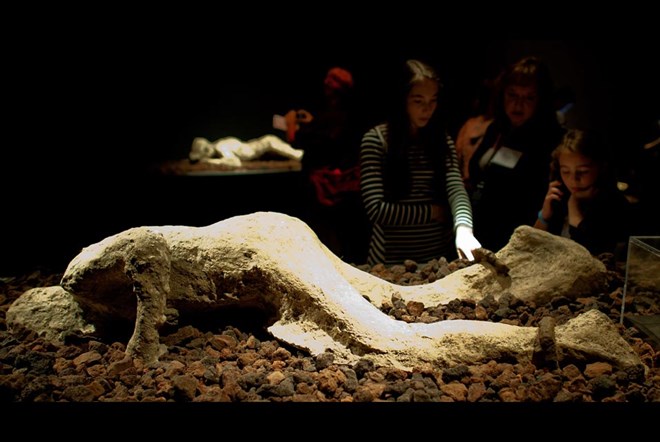 Above: The dramatic plaster cast of a Herculaneum citizen
This is the first major exhibition on Pompeii and Herculaneum to be held in London for almost forty years and advanced bookings are advised if you wish to visit. Over 250 objects have been brought together in collaboration with the Archaeological Superintendency of Naples to create this stunning exhibition, which offers a unique insight into the eruption of Mount Vesuvius by focusing on the everyday lives of the people who lived and died by its side.
It is this human element which really sets the exhibition aside from anything else on Pompeii. For the first time, the British public have the opportunity to look into the minutiae of Roman life in these two cities. However, remarkably we find the Romans to be merely a reflection of ourselves. This was a culture in which people had freed themselves from the day to day of household chores and manual labour through slavery, and were perhaps the first to truly enjoy a leisurely life. Of course, we have machines to do these jobs for us now but the free time that we experience makes us very much alike our counterparts in Pompeii and Herculaneum. It makes it seem all the more tragic when you see the cast of a mother holding her child or the family dog curled up on the floor. In this sense, the exhibition really hits home.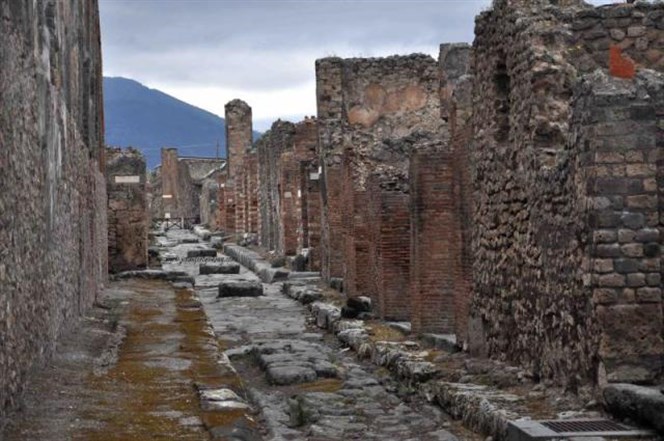 Above: Remains of Pompeii itself
One thing that also strikes you when you walk around the exhibition is that perhaps we could even learn from these people in unexpected ways. A wall painting from a house in Pompeii depicts a baker Terentius Neo and his wife, a couple who appear to run their business together in equal standing. That the woman is seen here holding papers which suggest she was literate and possibly in control of the finances, as well as their pose and presentation, it makes you wonder why it has taken our society this long to even begin allowing women the same rights and respect as men. These sorts of questions are what separate a good exhibition from a really great one, which is exactly what the Life and Death Pompeii and Herculaneum Exhibition is.
Chris Cowley writes about things to do in London, and information on London Holiday Accommodation at www.london-lodge.com/blog/.
In Brief
Admission: £15
Running until the 29th of September 2013
Related posts
Hosting

Ivy's Founder Guy van der West

...

Thinking of letting our your London home? The founder of Ivy, Guy van der Westhuizen lists his top tips for renting your home, from personal experience.

18 Sep 13

Explore: London's Stunning Str

...

Take a day trip to Strawberry Hill mansion on your London Vacation. This house is beautiful and steeped character.. the perfect place for exploration!

24 Sep 13

Visiting London

Daylight Robbery: William III

...

Our Vacation Rental Experts are letting you in on a historical gem. If you notice windows bricked up in London you have William III and tax to blame.

26 Sep 13