London Travel in 2015: From Oyster Card to Contactless
19 Jun 15
London Travel in 2015: From Oyster Card to Contactless
19 Jun 15
London travel payments have evolved in leaps and bounds over the past 10 years - and I'm not just talking about an increase in price. I reveal: why is the government losing money from Oystercards? And what are they planning next?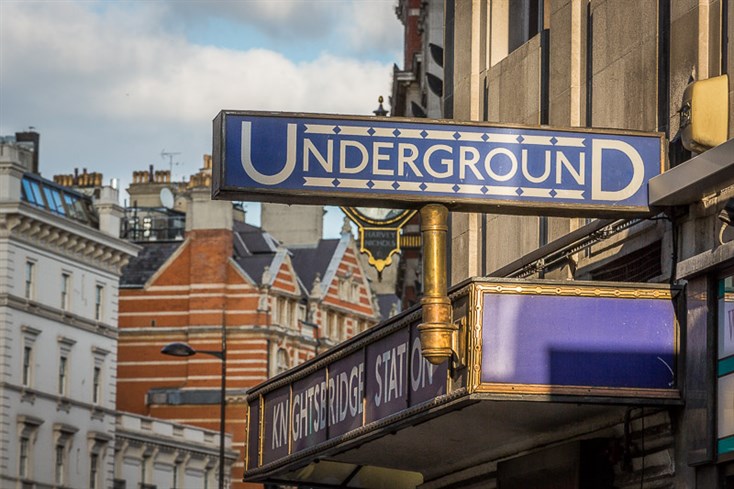 I love city breaks. And I especially love going to Paris, where paying for underground travel hasn't changed very much since the metro was created in 1896. In fact, I hoard these tickets knowing that they will always be in use; stacks of metro tickets, known as carnets, are wedged into my desk drawers and often lurk in shirt pockets, for when I go back to the city of love.  
But when friends from abroad come to London, they're never sure what the which ticket they need to buy, if at all, when getting around London. Our Public Transport Information page details how to get around London by bike, train and bus, but we're still often asked: "do I still need a separate train ticket for the overground?" "Is the Oyster card they used previously still valid?" "Do I really have to touch in and out with their contactless debit or credit cards at busy underground stations?" It's not easy to keep up with these updates, especially if you're not a London resident. And as a city of almost 9 million people, with an additional 17 million holidaymakers in the UK every year, its likely word hasn't got round to everyone. So here's an update on London travel in 2015, and the future of travel pay in the years to come.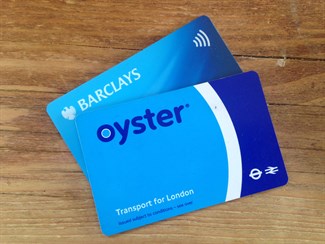 The Oyster Card
Thankfully, Oyster cards are now valid on overground lines between zones 1-9 (that means, you have to start and end your journey within these London zones). There are, of course, some exceptions. Lucrative lines like the Heathrow Express and Heathrow Connect services still charge a higher price for a separate travel ticket. High speed trains between St Pancras International and Stratford International also require a separate travel card. The general public, and London tourists travelling in London, have embraced the Oyster card. Topping up at the start of your holiday in London means that you don't have to buy a travel card every day. You can keep it in your pocket for convenient access, and if you've only topped up for one week's travel, you don't have to worry too much about it getting stolen. One Londoner loves his Oyster so much that he even had it surgically implanted in his arm. 
Contactless
It looks like the Oyster is going from strength to strength - so why the move into contactless payments, and why the whispers that the Oyster card is unprofitable for Transport for London? Even more odd: when I run out of money on my Oyster card, why do London Underground staff advise me to use my contactless payment card, "which will cost you about the same as paying with your Oyster." 
Rumour has it that the Oyster card has cost Transport for London (TFL) over £1m in branding and they haven't yet paid back the £190m of debt they took on to build the Oyster scheme in 1998. Since then, TFL have entered into multiple partnership with private investors to support the scheme.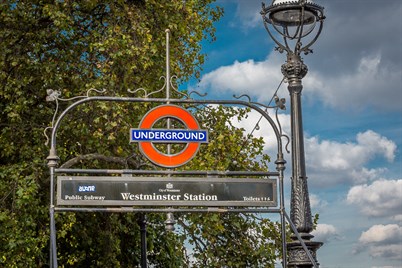 If the Oyster card is costly for the government (and the public purse), it isn't cheap for London travellers either. Yes, it will cap your daily journey (though this varies according to which zones you're travelling in, and whether you travel at an 'off peak time' (between 9.30am to 3.59pm and 7pm to 5.29am) or during peak time (6.30am 9.30am and 4pm to 7pm). A single journey within zones 1-2 now costs £2.90, with a day travel card costing £12. The Oyster card doesn't make the fare cheaper, it just caps your maximum daily spend.  
Contactless now gives you exactly the same benefits. It's another kind of pre-pay card you can use for travel (except your contactless payment card is, with any luck, less likely to run out of money as fast as your Oyster card). Travel costs exactly the same. And so the contactless logo is displayed in all its pride and glory throughout the London Underground, as Boris and co. encourage Londoners and foreigners alike to take the leap into generation Y travel payments. 
Security
The elephant in the room, is the threat to security that - quite rightly - bothers many potential users of the contactless London travel. Don't fancy brandishing your credit card with half of London squeezed into the ticket hall around you? The hundreds of online forums all chime the same voice of uncertainty and scepticism: Londoners don't want to take out their most important possession in the most public of all public places. 
The Future of London Travel Payments

To me, it doesn't seem characteristic of a British organisation, especially one as crucial to people's daily lives as TFL, to presume London travellers will welcome a payment method as heatedly debated as contactless payment cards. After some further digging, it looks like TFL are making updates to London Underground travel payments that mirror London's growing importance in the FinTech scene. We may not be happy to take out our debit and credit cards in Covent Garden tube station, but what we don't mind is having our phones out in public. This is crucial to the success of not only TFL's ambitious new payment scheme, but to tech giants like Apple Pay and PayPal's virtual wallet, currently under construction.
Soon, London travel payments will be integrated within our phones. Perhaps this will come as an App that can be downloaded by Londoners and oversees travellers alike. Whatever the end result of the future London travel card, TFL have committed themselves to modern payment systems, and look to show the world what London, and its 90m yearly travel passengers, can achieve.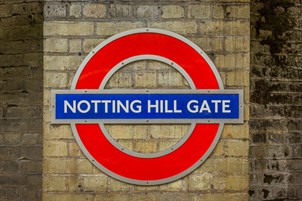 London travel in brief  
Contactless
Contactless debit or credit cards offer almost exactly the same price on travel as the Oyster card.
Capping
Both contactless payment cards and Oyster cards 'cap' your maximum daily spend:                            
Bus: There's a daily price cap of £4.40, so if you take 4 bus rides a day, your 4th journey will be free.
Daily off peak travel: For an adult travelling in zones 1-4, you will pay a maximum of £8 a day.
Click here for more information on capping.
Children and Young Persons Travel
If you have children in London, they have a few money saving travel options:
Young travellers aged between 16-17 can buy a 16+ photo card which gives them half price travel in London.
16-18 year olds studying full-time in London can link they're student cards to their Oyster for free bus travel.
Those with a young persons railcard (16-25 years) can link this to their Oyster for discounted travel. 
Click here for more info on young persons travel in London from the TFL website. 
Ivy Lettings
Rent a London vacation home with Ivy Lettings from £99/ night.
Weekly SPECIAL OFFERS available
£75 off your stay for returning customers. 
£50 discount for stays of 7 nights or more.
£100 discount for stays of 10 nights or more.
Related posts
Visiting London

Top 10 Family-Friendly Easter

...

Easter holidays are fast approaching, so take a look at staying London. With a range of beautiful family homes available choosing your rental is easy!

28 Mar 13

Go to: The British Museum's Po

...

When on your London Vacation do visit the amazing exhibition on Pompeii at the British Museum. The British Museum is a must for any holiday to London.

29 May 13