The Beautiful County of Lincolnshire: A Perfect Day Trip from London
02 Mar 15
The Beautiful County of Lincolnshire: A Perfect Day Trip from London
02 Mar 15
Why go: Named The Best Place to Live in Britain by The Sunday Times, Stamford is a must-see. The thriving market town is a fabulously higgaldy-piggaldy blend of grand Georgian homes and bowing medieval abodes, brimming with cosy independent cafes and yummy restaurants, topped with a stunning Tudor stately home built by Queen Elizabeth I's favourite advisor William Cecil, Burghley House. The streets are linked by masses of narrow passages and the beauty and  historic charm of the place has made it is made it a destination for filming movies and TV dramas - Pride and Prejudice, The Da Vinci Code, Middlemarch.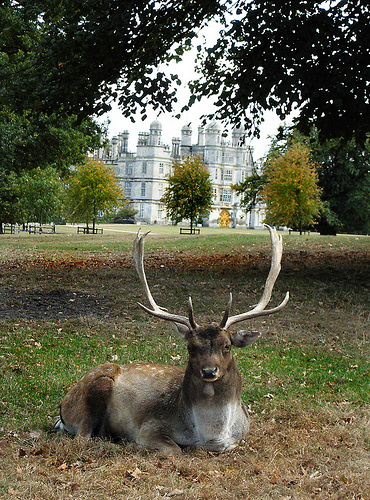 Getting there: It is 45 minutes from London King's Cross to Peterborough. Change at Peterborough for the train to Stamford (10 minutes). Prices vary hugely depending on the time/day, but will be in the region of £20 return.  
Eating and drinking: The George Hotel for fine, traditional dining. The Fine Food Store for delicious home cooked cakes and goodies. Stamford has masses of great pubs, but try the Toby Norris for a particularly good pint!
Related posts
Visiting London

Top 10 Family-Friendly Easter

...

Easter holidays are fast approaching, so take a look at staying London. With a range of beautiful family homes available choosing your rental is easy!

28 Mar 13

Go to: The British Museum's Po

...

When on your London Vacation do visit the amazing exhibition on Pompeii at the British Museum. The British Museum is a must for any holiday to London.

29 May 13