The Best Burger in London: Alice's Pick
02 Oct 15
The Best Burger in London: Alice's Pick
02 Oct 15
Competition for the best burger in town is booming. Here, there and everywhere a fierce new burger joint is springing onto the high street. At Ivy Lettings, we love our hamburgers. So I've collected a few of our favourite London joints that are most certainly getting it right.
Patty & Bun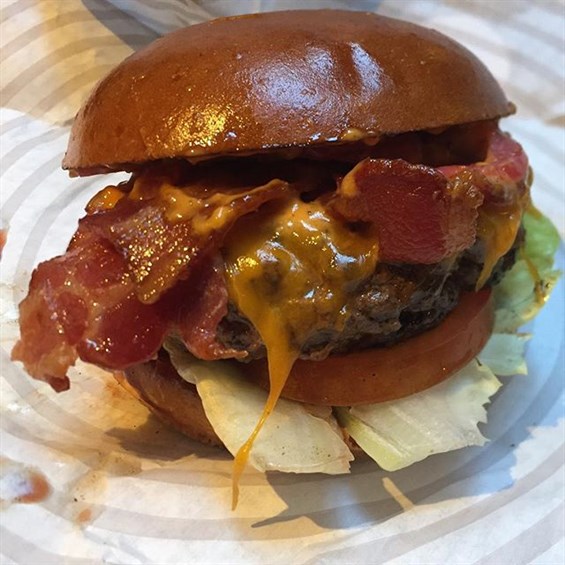 The Lowdown: How do you measure the sloppy success of a burger? If it's the queue outside the joint, then Patty & Bun are certainly the winner. It's often packed, but if you can stomach the queue you'll be delighted by the tantalising, classic options. They're now doing brunch at London Fields and breakfast at Liverpool Street on selected days. What a way to start the day!
The Founder: Joe Grossman, a young Englishman, inspired by the USA's sensational hamburgers, spotted a gap in the UK market. Patty and Bun was born from simple beginnings as both a pop up and a market stall. Now, you can eat at 3 permanent premises. Simple, but tried, tested and scrumptious.
The Meat: British wherever possible.
***
Locations: 54 James Street, 22/23 Liverpool Street and 397 Mentmore Terrace, London Fields
Contact: [email protected] , [email protected]
Price range: Burger's from £7.50 and chips for £2.75
Click here for the Patty & Bun website
 Byron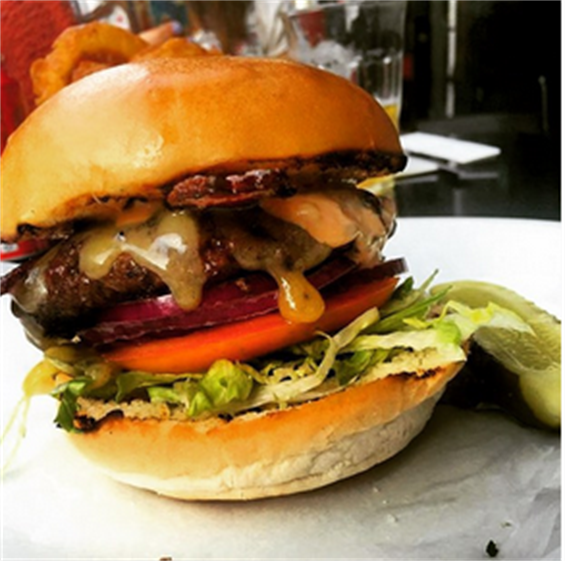 The Lowdown: Simple. Down to Earth. Darn good hamburgers. Quite an established chain now, but cannot be missed off the list - they really are that good. 
The Founder: Tom Byng. Inspired by the Silver Top burger joint in downtown Providence, Rhode Island, Tom wanted to bring some tasty simplicity to the UK burger scene. We love the inspired Menu puns.
The Meat: British – Aberdeen Angus Beef.
***
Locations: Too many to list! 37 locations and counting, you're never far away.
Contact: General enquiries to 0207 092 0600. Email: [email protected]
Price range: Burgers are £6.75- £12.50 add chips for £3.
Click here for the Byron website
Honest Burgers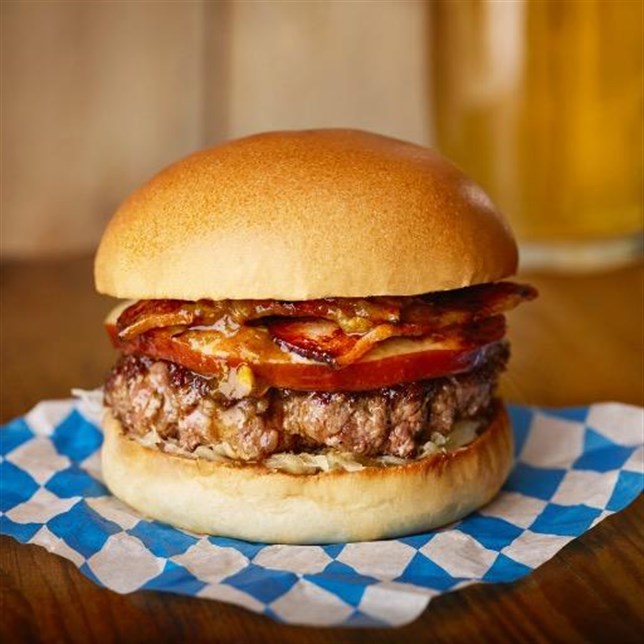 The Lowdown: Another firm contender for 'Best Burger in Town'. Born in Broxton, with roots as a market stall, this place prides itself on quality ingredients and every part of your meal will come seasoned to perfection. Distinguishable by their gloriously glazed buns. 
The Founder: Tom and Phil started selling burgers at festivals before setting up a store at the Brixton Village Market, with simple DIY furniture to match their simple but quality produce. Their recipe worked, and they now have 9 spots dotted around London.
The Meat: All sourced from The Ginger Pig, a farm with over 3,000 acres of pasture in the North Yorkshire Moors.
***
Locations: Brixton (flagship), Soho, Camden, Portobello, Kings Cross, Oxford Circus, Tooting, Liverpool St, Clapham
Contact: [email protected]
Price range: Burgers are £7 - £12 and served with their iconic rosemary salted chips.
Click here for the Honest Burgers website
Lucky 7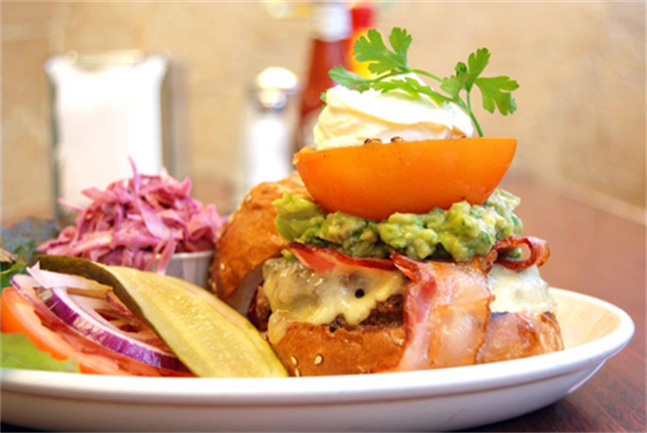 The Lowdown: Small but authentic American Diner in Notting Hill. No fuss, and most certainly no frills, but tasty burgers (and awesome milkshakes!) We love the booths and the atmosphere in here.
The Founder: Started by the third son of Sir Terence Conran, and brother of the Fashion Designer Jasper Conran,Tom Conran trained as a chef in Paris before building his own gastro-empire in Notting Hill. Lucky 7 is one of 4 others he owns in the area.
The Meat: British; Prime Aberdeen Angus Beef.
***
Location: 127 Westbourne Park Road, W2 5QL
Contact:[email protected] , 0207 727 6771
Price range: Burger's range from £6.95 - £14.75. Fries included.
Click here for the Lucky 7 website
Meat Liquor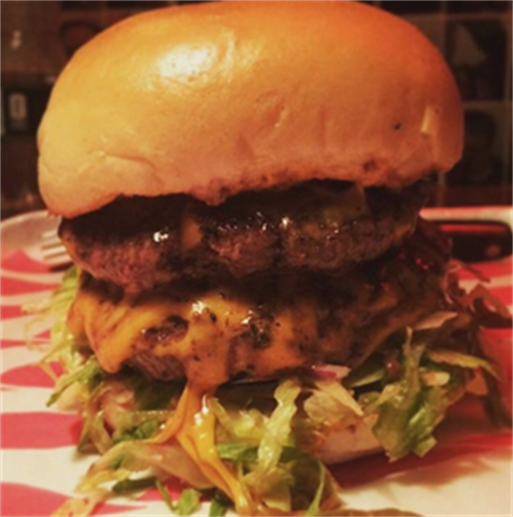 The Lowdown: Trendy US-style burger restaurant that is currently serving a burger in collaboration with Michelin starred chef Nieves Barragan-Mohacho. With a vibrantly loud atmosphere, fancy cocktails and a bouncer to keep the eager eaters in check, this place certainly has some frills to contend with. Getting in is no mean feat either, but your taste buds will be happy you braved the queue!
The Founders: Yianni Papoutsis and Scott Collins, hailed as the first duo in the London burger revolution, used social media and blogging to launch their dream burger joint. They started trading from the not so desirable location of a car park, neighbouring an industrial park. An awesomely tasty success story!
The Meat: British; Prime Aberdeen Angus Beef.
***
Locations: Covent Garden, Hoxton Market, Welbeck Street
Contact: [email protected]
Price range: Burgers from £7.50 - £8.50, add chips for £3.
Click here for the Meat Liquor website
Bar Boiled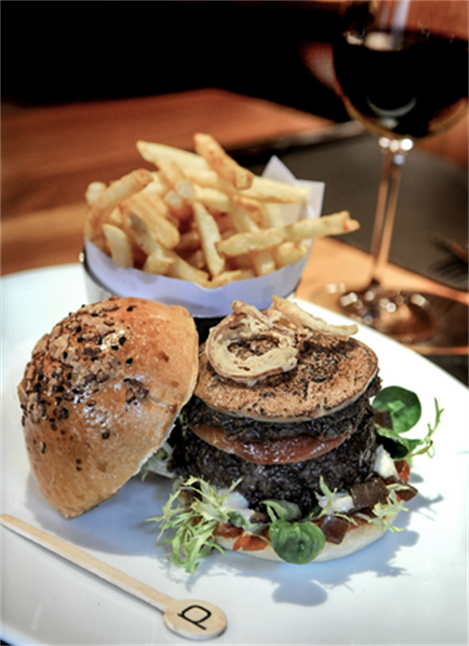 The lowdown: With an entrance to knock your socks off, you think their food might be a let down. But luckily for this downstairs restaurant in the grand Mandarin Oriental Hyde Park hotel, the produce lives up to the hype. The burgers are quite literally mouth wateringly good. 
Location: Basement restaurant of the Mandarin Oriental Hyde Park. 
Chef: Daniel Boulud is the well-respected chef who runs this exquisite restaurant with flair. Originally from Lyon, France, he puts emphasis on quality produce and great presentation. 
*** 
Contact: 0207 201 3899 (reservations advised)
Open: Mon – Sat (12pm – 11pm) Sun (12pm – 10pm)
Price range: Burgers from £17 - £24
Click here for the Bar Boulud Website

Alice is Director at Ivy Lettings and member of the enquiries team 
Related posts
Hosting

Ivy's Founder Guy van der West

...

Thinking of letting our your London home? The founder of Ivy, Guy van der Westhuizen lists his top tips for renting your home, from personal experience.

18 Sep 13

Explore: London's Stunning Str

...

Take a day trip to Strawberry Hill mansion on your London Vacation. This house is beautiful and steeped character.. the perfect place for exploration!

24 Sep 13

Visiting London

Daylight Robbery: William III

...

Our Vacation Rental Experts are letting you in on a historical gem. If you notice windows bricked up in London you have William III and tax to blame.

26 Sep 13