The Best Cinema in London: The Barbican Cinema
19 Oct 15
The Best Cinema in London: The Barbican Cinema
19 Oct 15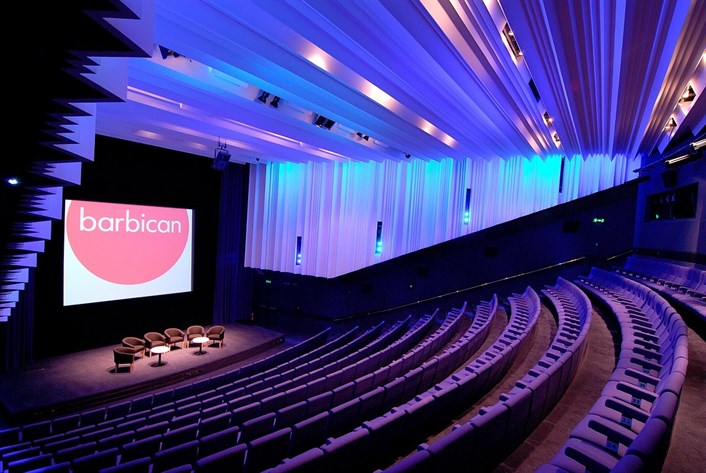 Above: All movies look better in Cinema 1 at the Barbican 
This week is, unintentionally, my Barbican Centre Week. I had booked months ago to go to a performance in the concert hall on Saturday, but I'd never been to this valuable, much-contested institution of British art and culture until yesterday, when it was the closest cinema showing Macbeth to where I had been out for dinner. Slightly embarrassing, given that this is a venue that has 2 art galleries, 2 theatres and a concert hall with a far-reaching music programme – and I chose the cinema. Still, baby steps. 
The Barbican divides opinion to this day, with its controversial music acts as much as with its Brutalist architectural forms. A true multi-arts venue, and one of the largest of its kind in Europe, the Barbican is a must-visit, and truly expresses the spirit of London.
It's also a testament to the possibilities of concrete – the center is made entirely of the stuff. This includes the residential apartments, the bridges, the arts center, a public library, the 3 cinemas (I went to cinema B), the galleries, theatres and a host of trendy bars and restaurants. Even for London, it's relatively unusual in that it has a variety of art forms in the same building. Set within the extensive walls of this creative paradise, perhaps the Barbican cinema elevated the silver screen as an art form. Or so I like to think. 
A local treat
The cinema was ¾ full of trendy London young professionals, who obviously felt that this was a more exciting place to watch a movie than the Odeon or Vue (the predominant cinema chains in the UK). They all came early for a drink at the Benugo bar; one of the best things about cinema 2 & 3 at the Barbican is its bar and café, the Benugo, which is open for breakfast, lunch and the all-important pre-cinema glass of wine. Food is made on-site using fresh produce sourced in and around London: truly a menu worthy of any self respecting hipster venue.
Why go
For a better cinema experience. Get there early, have a drink at the Benugo bar, and wander the carefully laid out paths and walkways of the Barbican. You might even bump into Benedict Cumberbatch, who recently played Hamlet at the Barbican theatre.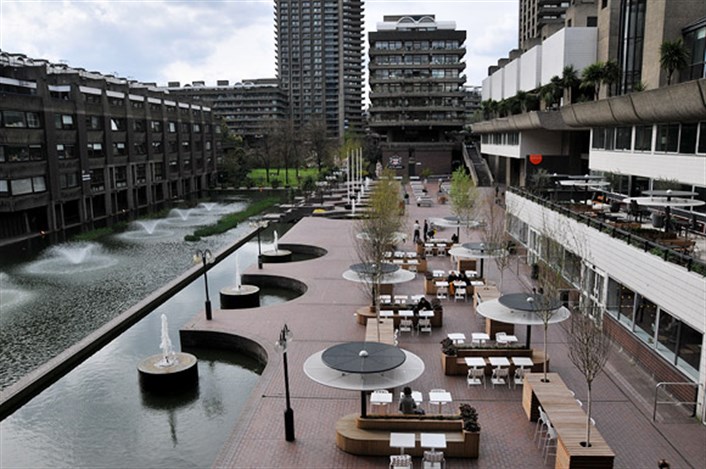 Either you love it or hate it: the Barbican's eclectic water features set into an extensive network of concrete pathways
Related posts
Visiting London

Top 10 Family-Friendly Easter

...

Easter holidays are fast approaching, so take a look at staying London. With a range of beautiful family homes available choosing your rental is easy!

28 Mar 13

Go to: The British Museum's Po

...

When on your London Vacation do visit the amazing exhibition on Pompeii at the British Museum. The British Museum is a must for any holiday to London.

29 May 13