The Best Lectures and Guided Tours of London Museums
27 Oct 15
The Best Lectures and Guided Tours of London Museums
27 Oct 15
Art, culture and civilisation are always best explained.
Luckily, London's biggest and most famous museums all offer lectures, talks and tours. These are given by world famous artists, scientists and expert curators who are willing and able to share their knowledge with you. 
If you want a bit more insight into the (sometimes overwhleming) contents of The Victoria & Albert Museum, The Natural History Museum, The National Army Museum, The Serpentine Galleries and The Science Museum, then we would highly recommend these lectures. 
However - they're not so easy to find on the websites. So we've done some digging to find you the best talks and lectures on offer. 
1. Free Talks & Lectures at the Victoria & Albert Museum 

What is the V&A: It's the Uk's finest Arts and Design museum, showcasing global creativity from every century.
Why go to the gallery talks and tours: At their gallery talks, the V&A's very own curators will bring to life an exhibit or a collection of the museum's artifacts, depending on their area of expertise. You'll find that something you would have never looked twice at is the priceless heirloom of a bygone era. 
Why go to the lectures: These are fantastic introductions to the exhibitions themselves. On Wednesday the 18th November, two of the V&A's curators will give an illustrated introduction to the current exhibition 'The Fabric of India'. It can be off putting to walk around a museum with an audio guide, so these lectures are a great way of informing yourself before you go. It's also a good opportunity to sit down if you're on your feet all day sightseeing. What happens: If it's a gallery talk, you meet the curator at the Grand Entrance, and they'll take you on from there. For lunchtime lectures, the location will be detailed on the site - they'll usually be held in one of the V&A's lecture theatres. More info. Coming up: "Gallery Talk: The Image of Buddha in Asia". More info. 
Details:The free talks and tours programme lists the when's and where's.
2. Science Seminars for Adults at the Natural History Museum

What is the Natural History Museum: A magnificently curated exploration of the evolution of plant, animal and human life. The Tyrannosaurus Rex in the entrance hall is world famous, as is the Cadogan Gallery, which houses 22 objects spanning 4.5 billion years of the Earth's history.Why go to the science lectures: If you wish you'd paid attention in school science classes, these seminars will give you the enrichment you crave. They're also topical (and sometimes political); from exploring humanity's quest for oil and gas to human evolution in palaeolithic times.  Coming up: 27th October: "The search for oil & gas – have we lost our mojo? Can good old stratigraphy help bring it back?".  9th November: "Seabed to Stone: the ornamental marbles in the Natural History Museum". 
Details: More info & programme.6px;"> 3. Evening talks and late night viewings at the Science Museum 

6px;">What is the Science Museum: A paradise of everyone-accessible exhibits and demos on all areas of science and technology. <Why go to the late night talks: Science can be daunting, but the Science Museum have managed to produce and run talks that engage public interest and make you that bit cleverer, without switching you off. Many are also hands-on, and get you experimenting with the museum's interactive gallery. Previous talks include a 'Women in Space' talk with cosmonaut Claudie Haignere. 
Coming up: Lecture themes for the end of this year/early next year include, 'Ada Lovelace and computing', 'Cosmonauts: Blast of the Space Age' and 'Sexuality'. 
Details: Programme and map
4. Celebrity Speakers and Lunchtime Lectures by the National Army Museum

What is the National Army Museum:
The secrets and spoils of war are all gathered here in this terrific museum. The museum houses all kinds of military artefacts and hosts a range of explorative exhibitions. The museum is currently closed for a 'major transformation' and will reopen in late 2016. However, its talks and lectures will still run during this time.  
Lunchtime Lectures
The British army's prolific history makes for some exceptional stories. British historians worldwide are invited by the National Army Museum to speak at free, open invitation events on a variety of topics of historical interest. Theses are mostly hosted by another longstanding British institution, the Army & Navy Club in Pall Mall. Talks are fascinating; on the 30th November 2015, Dr James Kitchen of the Royal Military Academy Sandhurst (where Prince William and Harry trained for the army), will be speaking on Britain's conflict outside of Europe during WW1, in a talk titled, "From the Suez Canal to Megiddo: The British Imperial Army's War in Sinai and Palestine, 1916-18."
Celebrity Speakers  
Acclaimed biographers, historians and authors are invited once a month to speak at popular 'Celebrity Speaker' evenings. These also mostly take place at the Army & Navy Club in Pall Mall. If you're lucky enough to have your trip to London coincide with these, do book in advance. The next talk will be given by biographer Sonia Purnell, on the dynamics of Churchill's marriage to Clementine. Tickets for these events cost £32.50. 
Tip:
The Army & Navy Club also offer a 2 course meal at their restaurant, the Rag, before the celebrity speaker events. The restaurant is normally open only to members, so this is a great opportunity to experience life at one of London's exclusive private members clubs.<
Details
36-39 Pall Mall, London, SW1Y 5JN
Reservations essential: +44 20 7730 0717 (you can also reserve on this number for dinner before the speaker events). 
Dress code: Smart. No jeans/trainers.  
5. The Serpentine Galleries Offsite Events: Art in Cinema

What are the Serpentine Galleries: It's a collection of galleries located in the heart of Hyde Park, next to the bridge that crosses the Serpentine Lake.
Why go to these talks: The Serpentine Gallery is run by some very well-connected people. The invitees include Oscar winning film editors and up-and-coming directors and visual designers.
Why go to the lectures: If you're always wondering who does the artwork for films, these lectures will answer your questions. Hear from artists, filmmakers and directors as they explain the artistic effort that goes on behind the scenes of some of the most beautiful movies ever made. <
What happens: Talks are usually held at the Picturehouse, a well-known arts cinema in London. They are followed by the screening of the film that's being discussed. More info. <
Coming up: Walter Murch, whose work includes The Godfather: Part II and The English Patient, will be speaking with artist Rachel Rose about visual and sound techniques in cinema. It will be followed by a screening of The Conversation, starring Gene Hackman and directed by Francis Ford Coppola. 
Details: The free talks and tours programme lists the when's and where's. Tickets are £8.
Where to Stay in the Area
Ennismore Gardens Mews - 9 minute walk to The Serpentine Galleries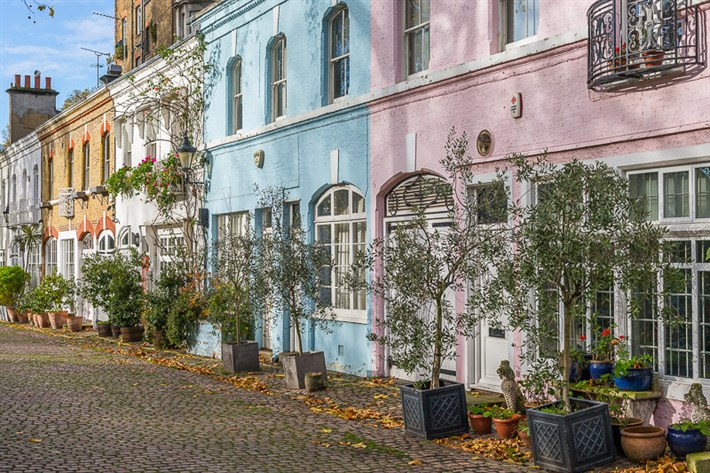 Ennismore Gardens Mews is a glorious 9 minute walk past the Albert Memorial to the Serpentine Gallery.
Sleeps 3, £185/night. 

Donne Place - 8 minute walk to The Victoria & Albert Museum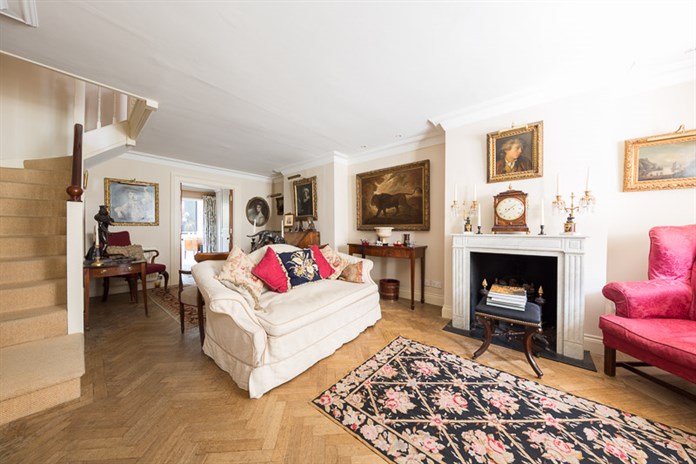 An 8 minute walk from the Victoria & Albert Museum, This beautiful, Georgian 3 story townhouse, with two garden terraces and four poster beds, is a the dream London pad for any culturally-minded tourist. 
Sleeps 4, from £230/night

Queensgate - 3 minute walk to The Natural History Museum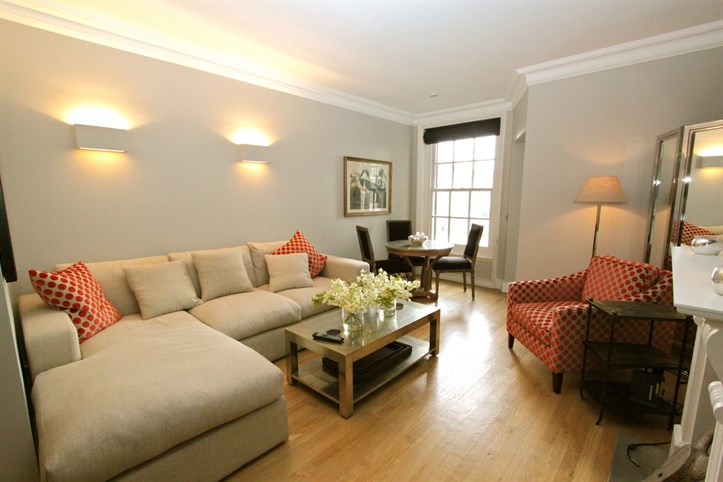 Queensgate's beautiful furnishings and phenomenal location (you're a 3 minute walk from the Natural History Museum), makes it a hit with Ivy Lettings guests. 
Sleeps 2, £180/night

Ennismore Gardens - 6 minute walk to The Science Museum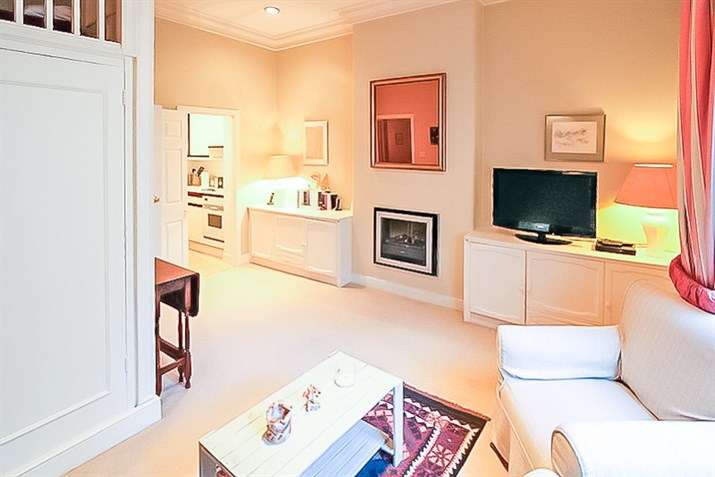 An incredibly good value Knightsbridge apartment. 
Sleeps 4, from £115/night

Willam Mews - 24 minute walk to the Army & Navy Club, Pall Mall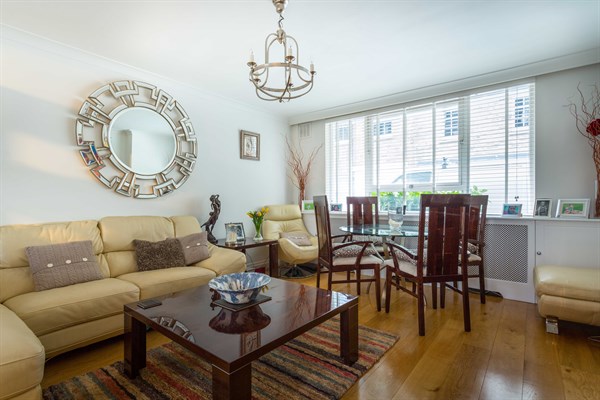 This Knightsbridge home is a beautiful 24 minute walk through St James Park to Pall Mall. 
Sleeps 4, from £233/night

Related posts
Visiting London

Top 10 Family-Friendly Easter

...

Easter holidays are fast approaching, so take a look at staying London. With a range of beautiful family homes available choosing your rental is easy!

28 Mar 13

Go to: The British Museum's Po

...

When on your London Vacation do visit the amazing exhibition on Pompeii at the British Museum. The British Museum is a must for any holiday to London.

29 May 13