This Weekend in London: 22nd -24th January.
22 Jan 16
This Weekend in London: 22nd -24th January.
22 Jan 16
In this post we are exploring some of the best things to do in London this weekend - including walks, exhibitions and a dance show... 
Winter Wanders 
More than 40 fantastic free-guided walks around London are taking place this weekend. The routes range in length; experienced guides will provide facts and stories about the attractions, landmarks and hidden gems you'll pass along the way.
And here are some pictures from previous walks to give you a taste of what's in store!
(Image credit: walklondon.org) 
About: Walk London offers free guided walking weekends that run three times a year, offering over 40 different walks to choose from. The walks are funded by Transport for London. Walking weekends are usually held on the last weekend of January, May and September.
Have a look at the walks on offer this weekend: here.  
These walks are taking place on Saturday 23rd & Sunday 24th
Akram Khan: Until the Lions
Akram Khan is one of Britain's most acclaimed choreographers, who worked on the Olympic opening ceremony. His latest work "Until the Lions" is showing at the Round House, Chalk Farm Road.
Inspired by Karthika Nair's poetic is a story of Amba, a princess kidnapped on the day she was to choose her husband and seeks revenge. This performance, with three dancers, is an hour long
 Read the following review by The Guardian.
Until January 24th.
(Image credit: timeout.com)
Giacomo Manzu: Sculptor and Draughtsman
A giant of 20th century sculpture Giacomo Manzu (1908-1991) is best known for delicate and moving work, focusing predominantly on portraiture and religious imagery. Largely self-taught, Giacomo established himself as one of Italy's foremost sculptors of religious subjects. He sculpted the bronze church doors for St Peter's Basilica in Rome.
This exhibition presents some fifty works at the Estorick Collection – a gallery of modern Italian Art, opened in London in 1998. 
Price: £5, £3.50 concessions and £2.50 for members
Exhibition runs until 3rd April 2016.
(Image credit: scultura-italiana.com, coolplaces.co.uk)   
Annie Leibovitz – Photographic Exhibition
Leibovitz is an exemplary image-maker, an American portrait photographer well-known for her iconic images of celebrities such as her portrait of John Lennon and Yoko Ono. 
Her latest exhibition "Women: New Portaits" is on display at Wapping Hydraulic Power Station, before touring abroad. Entry is free.
Until 7th February 2016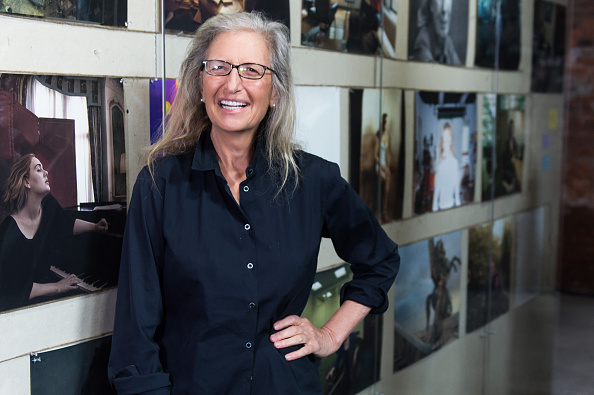 (Image credit: newsweek.com)
- We hope you have a great weekend! -
Need somewhere to stay in London? Click here to have a look at our properties.  
Related posts
Visiting London

Top 10 Family-Friendly Easter

...

Easter holidays are fast approaching, so take a look at staying London. With a range of beautiful family homes available choosing your rental is easy!

28 Mar 13

Visiting London

This Weekend in London: 22nd -

...

On vacation in London. Here are some top tips of things to do in the capital city this weekend including two brand new exhibitions and a winter walk.

22 Jan 16

Visiting London

5 Reasons to Book a Managed Va

...

Five reasons to book a managed London vacation rental over an Airbnb home. Ivy Lettings specialises in high quality London Vacation homes since 2009.

17 Oct 16