Tip for Renting Out Your Home: Keep Guests Warm and Liven Up a Room with Pretty Throws, Blankets or Bedspreads
01 Oct 15
Tip for Renting Out Your Home: Keep Guests Warm and Liven Up a Room with Pretty Throws, Blankets or Bedspreads
01 Oct 15
My early memories of bedspreads date back to my all-girls Catholic boarding school in the UK, where customizing your dormitory was a full-time extra-curricula. Among posters, letters and CD covers, classmates would cover beds with rugs in a variety of styles. Not so much an essential for keeping warm as a fashion statement (school rooms were a good deal better insulated than the countryside homes that many students had come from), bedspreads were taken seriously. Mostly, they were a life-saver when making your bed look presentable to The Matron, hiding a myriad of evils, from crumpled bed clothes to the embarrassing Toy Story 2 duvet cover that you still had from your first year of school.
The bedspread that I envied most was a wool tartan rug belonging to a Scottish classmate who claimed it was a family tartan (I later found the same tartan rug at John Lewis, the British retailer). Nevertheless, it was cashmere-soft, thick and of a bold red colour that gave her room a feeling of real homeliness. It was marvelous.
Since, I've spotted some wonderful throws that Ivy Lettings homeowners have picked out for their bedrooms. Whether chosen for comfort, warmth or colour, they add to they really to the guest experience. Not only do they look good but they're an insulator, and might save you on the electricity bill if a guest is warm enough in bed and doesn't feel the need to turn the heating up at night.  Here are my favourite 5 throws at our properties:
Pretty in Pink at Aylesford Street 2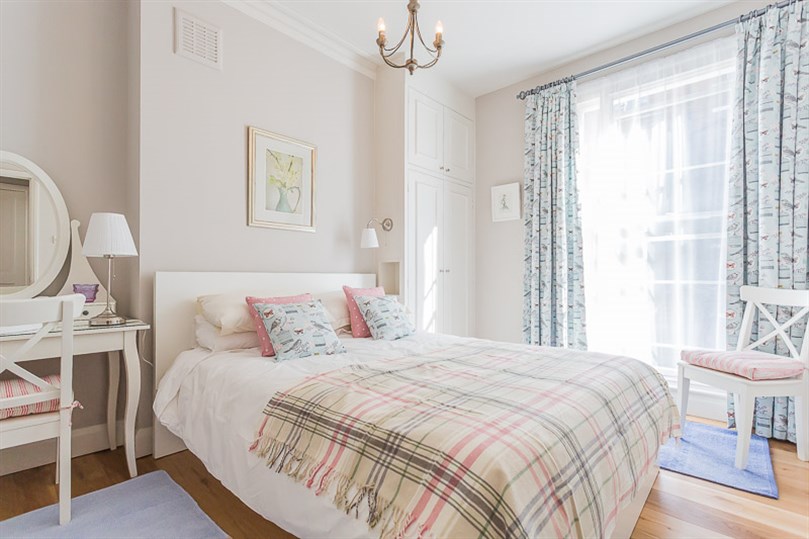 This is one of my favourite rooms of any of our homes. The owner has been very clever with colour – from the off white of the walls to the complements of pink cushions – polka dot on the bed and striped on the dressing table chair. Matching blue curtains and bed cushions are decorated with themes from English pastimes of fishing and butterfly collecting. This bed throw complements both, and couldn't be more British.
Aldridge Road Villas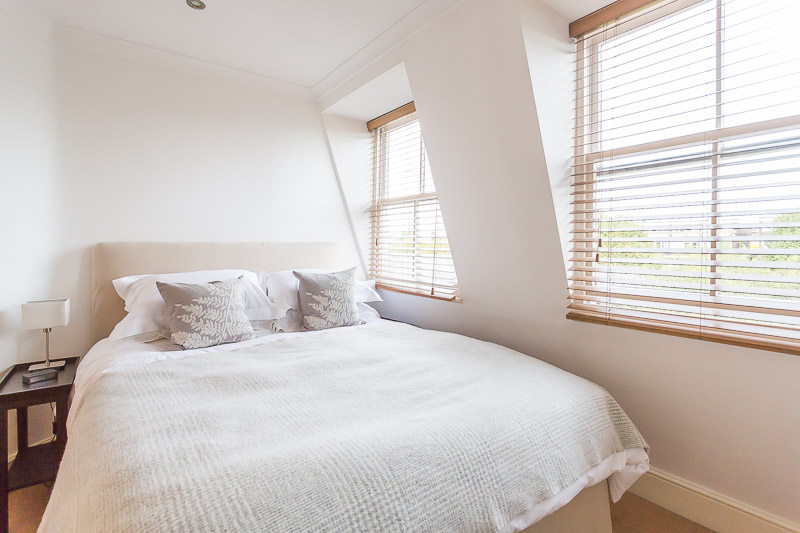 The soft grey of this elegant bedpread matches the fern-print cushions and bedside lamp. I love the gentle tartan - still very British - but blends nicely with muted greys and whites throughout the bedroom. 
Greyhound Road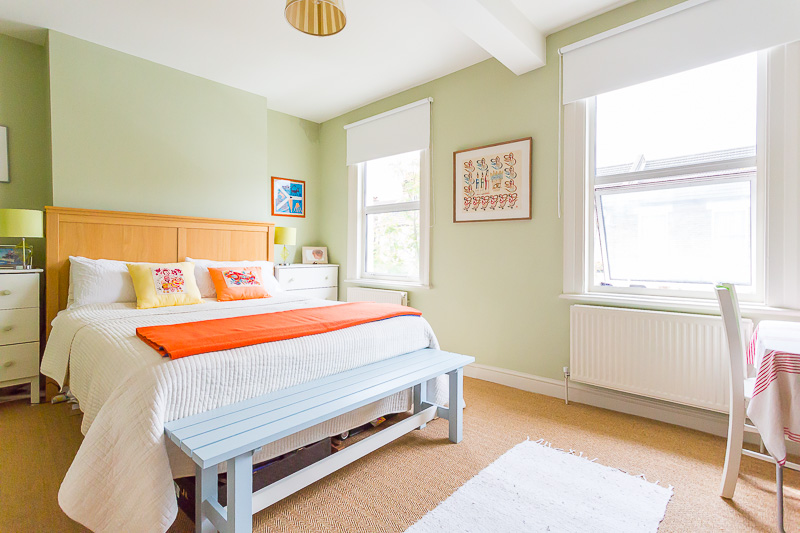 This bright orange throw at Greyhound Road is a hit of welcome colour. I'm not usually a fan of orange and lime green, but this room is lovely: fresh and summery.
Sherbrooke Road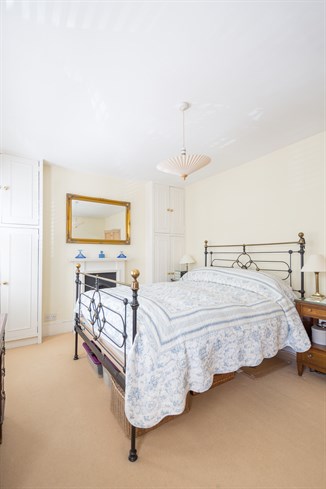 A gorgeous room, where luxury comes from the Owner's thoughtfully chosen features, from the wrought iron bed with brass bed knobs to the upturned-fan ceiling light. This Paoletti Etoille Toile De Jouy Cotton Quilted Bedspread in white and blue is pure European elegance.  
Cromwell Crescent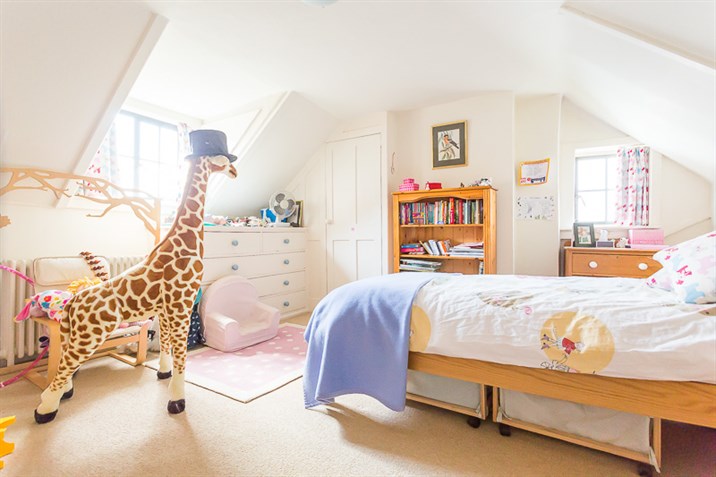 Cromwell Crescents' fun-filled children's room has a great purple throw to match. It's nothing too fancy - it will most likely end up on the floor with your kids - but is just right for children who want a blanket to sleep with. 
The Best of British Tartan Throws (Online Shop)
1. John Lewis Simple Check Throw Blanket (Right)
Very British, and most importantly, is machine washable.
£40 from John Lewis
130cm x 170cm
Click here to view on the John Lewis website
2. Avoca's Irish Lambswool Throw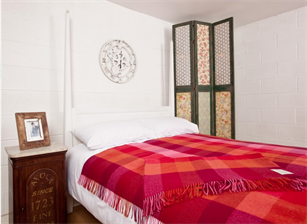 Famously warm Irish lambswool by Avoca, the specialist supplier of Irish wool. This rich spice-mix red will brighten up any chilly winter room.
Hand wash only.
£54 for a Small (142cm x 100 m)or £90 for a Large (142cm x 183cm)
Click here to view on the Avoca website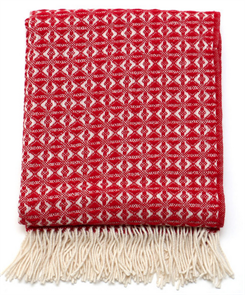 3. The Future Kept's 100% Wool Cob Weave Throw
This cob weave pattern is typical of Welsh weaved goods. This 100% wool cob throw is woven near the Clwydian mountains, and will add some Welsh serenity to any bed.
£49 from The Future Kept.
150cm x 200cm
Also available in Mustard, Duck Egg and Charcoal .
Click her to view on The Future Kept website
Related posts
Hosting

Ivy's Founder Guy van der West

...

Thinking of letting our your London home? The founder of Ivy, Guy van der Westhuizen lists his top tips for renting your home, from personal experience.

18 Sep 13

Explore: London's Stunning Str

...

Take a day trip to Strawberry Hill mansion on your London Vacation. This house is beautiful and steeped character.. the perfect place for exploration!

24 Sep 13

Visiting London

Daylight Robbery: William III

...

Our Vacation Rental Experts are letting you in on a historical gem. If you notice windows bricked up in London you have William III and tax to blame.

26 Sep 13