Visit: The Homes of London's Celebrated WW1 Writers
06 Jul 15
Visit: The Homes of London's Celebrated WW1 Writers
06 Jul 15
London has been home to myriad characters, some more savoury than others. Some were downright inconsiderate – like the fourth Duke of Queensberry, who put a stop to the London milk supply in order to take his early bath in this liquid before it was retailed, with the consequence that for many years nobody in London felt secure about the morning tea. Some were simply eccentric: Gerard de Nerval, French poet, used to walk around Berkeley Square with a lobster on a lead, and when asked why, explained 'it doesn't bark and it knows the secrets of the deep'.
There is an endless joy, mirth, fascination and sometimes horror to be had from making the acquaintance of these historical London characters. Today, I'm going to take you on a virtual tour of a few London homes with the names of WW1 writers on blue plaques on the their exteriors - which mark the historical ownership of these playwrights and novelists behind these white walls.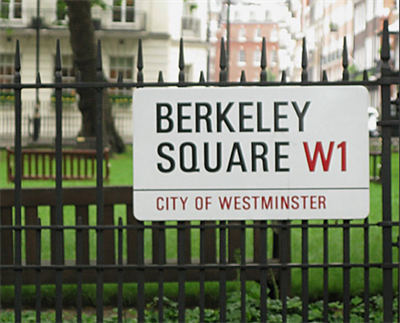 Under the bright lights of Piccadilly Circus and in the teeming decadence of Soho the understated glamour of Mayfair, some of the world's most famous writers wrote masterpieces we will remember forever. 
 Richard Brinsley: 14 Savile Row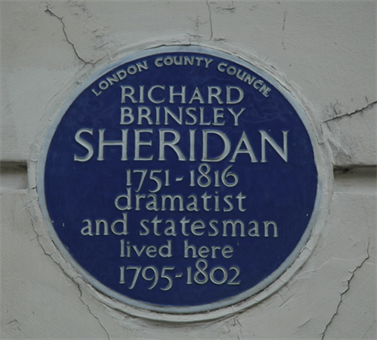 It was here, whilst living on 14 Savile Row, London, that Richard Brinsley Sheridan launched his career as a playwright, producing The School for Scandal in 1777,  which is considered to this day one of the greatest comedies of manners. Famous for making his debut in London society by fighting a duel to defend the honour of his soon to be wife, in the Castle Tavern on Henrietta Street with Captain Thomas Matthews, he went on to lead a fascinating career as an innovative (and often provocative) playwright, theatre manager and finally member for Parliament. Perhaps best remembered for incarnating malapropism to hilarious effect (Mistress Malaprop, a character in The Rivals), he was also a man of great practicality, and not easily disarmed: when the Dury Lane Theatre, which he owned, burnt down in 1809, it is told that he was seen calmly drinking a glass of wine in the street whilst watching the flames, and to have said, on being rebuked by another bystander, 'A man may surely be allowed to take a glass of wine by his own fireside'. Politics seemed the obvious next step for the playwright, and indeed he brought his unwavering humour and common sense to the House of Commons: when Edmund Burke, giving a speech warning of the threat of French Revolutionary spies and agents ready and waiting in London to initiate the feared invasion of Britain, threw a knife into the floor to emphasise his point, Sheridan is said to have called out 'Where's the fork?'. This of course ruined poor Burke's efforts to produce a sense of grim urgency – the whole House collapsed in gales of laughter.
 Hector 'saki' Hugh Munro: Savile Row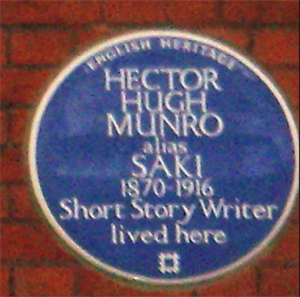 A good two centuries later, a writer of a very different sort lived a few streets down from Savile Row. Known as 'Saki', Hector Hugo Munro was a Scottish writer who is known for his sharp wit and mischievous pen with which he impaled Edwardian society and culture. Born in Burma, he returned to England after the tragic death of his mother, and was brought up by his aunts and grandmother, in a strict puritanical household. His short stories are a source of constant joy and interest – see here for some spoilers! He died during the First World War, in November 1916 during the Battle of the Ancre. His last words were said to have been: 'Put that bloody cigarette out!'
 P.G Wodehouse: 17 Dunraven Street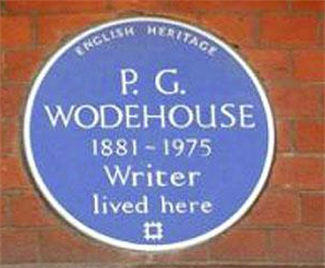 Saki deserves to be mentioned, not least because he is far too little known and deserves more recognition, but also because he was a great influence on one of the nation's most well-loved and oft quoted writers of the 20th century: P.G ('Plum') Wodehouse, who lived not far away in Mayfair, at 17 Dunraven Street. Wodehouse is best known for his Jeeves and Wooster stories, and for his merciless lampooning of his fictional heroes' Aunts, to the extent that as a serial aunt myself, I am beginning to feel that, although an excellent comic trope, this is actually extremely unfair. Perhaps this was one of the reasons he was so fond of Saki – both men were brought up by their rather gorgonesque aunts. Wodehouse has given us many gems with which to 'while away the long winter evenings', to quote Bertie Wooster, and I for one will be forever grateful for the immortal line uttered by one of his terrible anti-heroines, Madeleine Basset: 'Haven't you ever thought that the stars are God's daisy chain?' which has proved a vital repellant on various occasions. Other favourites include:
 'There is only one cure for grey hair. It was invented by a Frenchman. It is called the guillotine.'
 'While not actually disgruntled, he was far from gruntled'
 'Wouldn't life be so much simpler if we were all newts?'
 'I once got engaged to his daughter Honoria, a ghastly dynamic exhibit who read Nietzsche and had a laugh like waves breaking on a stern and rockbound coast'
 There are many, many more of this ilk, so go out to Hatchard's on Piccadilly, where they have an excellent selection of his works, and - incidentally -  the best children's books section I've ever come across.
Unfortunately, Wodehouse's ready wit and flippancy backfired on him horribly during the Second World War: after refusing to leave his seaside home in Le Touquet, having underestimated the gravity of the situation, he was interned in a German Camp whilst France was occupied. Interned first in Belgium, then in Upper Silesia, now part of Poland (where he is recorded to have said 'If this is Upper Silesia, one wonders what Lower Silesia must be like...'), he drafted several humorous talks, based on his life in the camps. Once published in England, these drew accusations of collaborationism, most notoriously from A.A Milne, author of the Winnie the Pooh books. As a result, Wodehouse and his American-born wife made New York their permanent place of residence, and he never returned to Britain.
So next time you are wandering around the buzzing alleyways of Soho, relaxing in the leafy calm of Berkeley Square, or enjoying tea at the Ritz on Piccadilly, spare a thought for the writers of W1…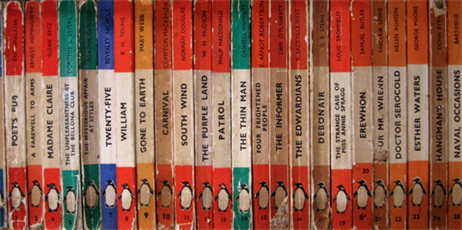 Related posts
Hosting

Ivy's Founder Guy van der West

...

Thinking of letting our your London home? The founder of Ivy, Guy van der Westhuizen lists his top tips for renting your home, from personal experience.

18 Sep 13

Explore: London's Stunning Str

...

Take a day trip to Strawberry Hill mansion on your London Vacation. This house is beautiful and steeped character.. the perfect place for exploration!

24 Sep 13

Visiting London

Daylight Robbery: William III

...

Our Vacation Rental Experts are letting you in on a historical gem. If you notice windows bricked up in London you have William III and tax to blame.

26 Sep 13