Are Lettings Agents' Fees Really Fair?
The issue of lettings agents' fees raises the hackles of landlords and agents alike.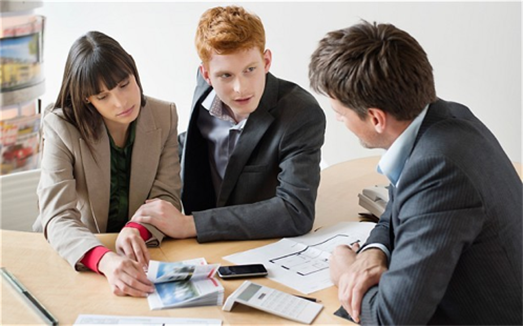 Tender trap: lettings agents that offer fee­free deals to tenants can pass on any lost costs to landlords
By Zoe Dare Hall
4:35PM GMT 29 Nov 2013
How much is it fair to charge, what for, and who should pay what?
As of November 1, lettings agents must disclose all their non­optional fees on their adverts and websites. But many agents feel this is merely tackling the tip of the iceberg.

"Click on a property listing on Right Move and you'll see that 'fees apply' for certain services, but there's no indication of how much, which will vary massively between a two­bed flat and a seven­bed house.""This new legislation is the middle ground, watered­down version that doesn't go far enough," says James Wyatt from Barton Wyatt.
Marc von Grundherr from Benham & Reeves welcomes any legislation that makes fees more transparent, but also feels it should go further. "It should be rolled out across all providers in the property chain, including solicitors, and it's of little use if many lettings agents still don't comply."
George Spencer, chief executive of the online estate agency Rentify, also questions whether it will make agents change their ways. "How can it be necessary to charge up to £600 in non­ refundable fees to a tenant to rent out a flat in addition to the going rate of 11 per cent for services to the landlord for the same property, which some lettings agents are doing?"
Agents' fees are a contentious issue – and one which the housing charity Shelter is tackling by calling for a ban on tenants' fees altogether (including admin, holding, credit check and check­ in fees), something they successfully brought about in Scotland.
But many agents here believe that banning fees for tenants isn't the answer as lettings agents will simply pass on those lost costs to landlords. "Landlords will be forced to increase rents, meaning that tenants will pay more in the long run, as has happened in Scotland since the ban," says Glynis Frew, director at Hunters Estate Agents.
Dwell Residential's Nigel Bosworth fears banning fees will make the system even less transparent. "It will see a significant [drop] in standards as agents stop providing services that they aren't paid for."
It may also see many tenants cut out of the running for properties, thinks Lucy Morton, senior partner and head of lettings at WA Ellis.
"Landlords will be forced to only let to 'blue­chip' corporate tenants and forgo the stringent reference checking," she says. "A tenancy agreement works in the landlord's and tenant's benefit, so each party should expect to pay a reasonable cost for this service to cover the cost of administration, negotiating the agreement, carrying out reference checks and paperwork."
The consensus among agents is that some fees are necessary, to keep a balance of quality and value in the lettings system. But how much to charge is another issue.

"Where this fee is unfair to tenants is that it is the same irrespective of the term of the tenancy. There should be arelationship between the length of tenancy and the amount of fee charged."Reasonable tenant fees – which make a contribution towards the cost of viewings, referencing, securing deposits, inventories and the administration of tenancies and changeover of utilities – should not exceed 25 per cent of a month's rent, says Tony Jones, managing director of ACJ Properties and ARLA's Welsh representative.
The Happy Tenant Company, a property management service that uses group buying power to negotiate deals among lettings agents and other service providers for its landlord members, recently turned mystery shopper to expose some extortionate charges by lettings agents.
It discovered some agents charging landlords six times the cost price for basic services such as gas safety checks (price, excluding VAT, should be around £55), energy performance certificates (£55), tenant referencing (£20) and deposit protection (£11).
"It's incredible that we have let such a large and established marketplace get into such a state that it lacks any integrity or transparency. There are a lot of small landlords out there who can't change things by themselves, but by grouping together and benefiting from economies of scale, they can save a lot of money," says HTC's founder Jonathan Monjacke.
"The new lettings legislation, it seems, is a small step in the right direction, as increased transparency in fees will in turn increase competition among high­street lettings agents. But there's a long way to go. The advice is to always use an agent who is licensed by a regulatory body."
Agents should also clarify all of their costs from the start, with tenant or landlord, says Guy van der Westhuizen, managing director at Ivy Lettings. "What the nightly or weekly net rent to the landlord is after our fees is essentially the only number that matters to them. Agents should do the maths for their landlords to get the relationship started on the right foot."
To read the article online at the Telegraph, please follow this link: http://www.telegraph.co.uk/property/property-club/10483366/lettings-agents-fees.html