Brief Encounters: Tips and Tricks for Successful Short Term Letting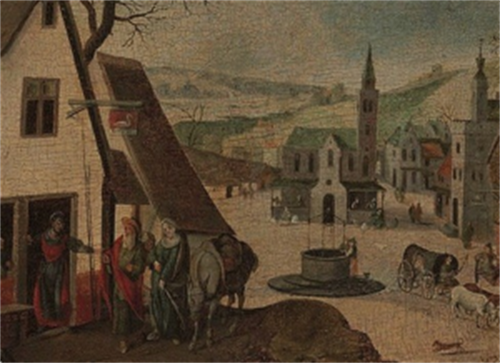 If your clients are in town for more than a few nights this festive se ason, short term rentals can be a godsend when you need to recommend a hassle - free base that feels like home (and show off your local knowledge at the same time ). Guy van der Westhuizen gives us a few pointers on what to look – and look out – for…
Use an agency rather than renting directly from the owner
The property you see in the photos is only half the picture; successful holiday rentals involve the whole experience.
You want to be absolutely sure the home will be impeccably clean and tidy, the linens and towels are of a high standard, and the house is generally prepared appro priately, especially regarding the owners' belongings. The best way of ensuring this is to use an agency that has experience, is finely tuned to guests' expectations and has a reputation they value and want to maintain.
This is all the more important at Christmas – if the boiler breaks down on Christmas Day, you want to be able to speak to an agency to take care it, rather than the owner who is spending the rental proceeds enjoying Christmas in the Caribbean.
Stay centrally and find style in favour of kitsch – the more residential areas with a festive feel orientated more towards family than retail, include Chelsea, Marylebone, Kensington, and Wandsworth.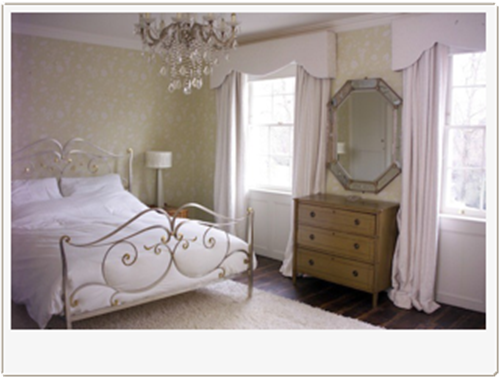 As for price, you can expect to pay between £ 300 and £ 700 per night depending on size, "spec" and location.
Generally, we advise strongly against bringing a car to London, but Christmas and New Year is the one time of year when London is almost pleasurable to navigate on wheels. With this in mind, check to see if your rental  offers a parking space, or can offer you a temporary permit. Otherwise, if you plan on exploring the city a lot, check proximity to the nearest tube and/or bus station and check festive travel timetables for restricted services.
 What to expect from your agency
As ever, levels of service are determined by price, but yo u sho uld always expect a smooth check in procedure, the home prepared to immaculate standards and feeling fresh and inviting, beds fully made up with lovely linens. There should be comprehensive home and area informatio n available, and co ntact details for any issues arising during your stay. You should also be offered at the very least the option of a maid service, airport transfers and other useful extras.
Trust your instincts and use an agency which is well rated by previous clients, or based on personal recommendation.
How to go about the process
Invariably this starts with some basic online searches. Finding accommodation in a city like London can be bewildering and frustrating because there is so /too much choice; your perfect property isn't available, your enquiries aren't answered promptly. So what begins as an exciting project, ends with you pulling your hair out. So, my advice is: establish some basic location and price criteria and stick to them as far as you can. Be reasonable in your expectations.
Your search will be immeasurably easier if you can pick up the phone and speak to someone who understands your needs and give advice where needed. Where possible, always check reviews. Once you have made your choice, expect to pay at least 50% of the rental fee as a non- refundable deposit, or 100% if your let starts within a month's time. You will most likely be asked for a damage deposit of at least £500, refundable after you leave.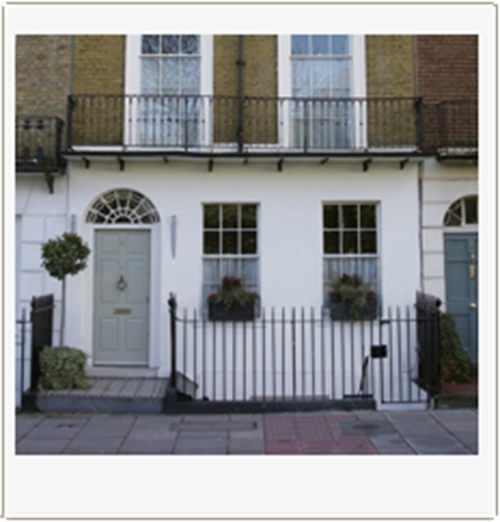 Choose somewhere nice and central like Marylebone
Before you arrive, ensure you have detailed check-in instructions complete with the precise property address and contact details, and that when you do arrive you are furnished with comprehensive instructions about how everything works.
You should expect the home to have everything you reasonably expect to enjoy your stay, after all, it is someone else's home. But if you have any special requirements, check these before you book. If you are planning large Christmas meals, your home should be kitted out to cater for these according to the maximum capacity of the property. If you have any questions or complaints during your stay, don't suffer in silence: call the contact number because nine out of ten issues can be resolved very quickly.
Finally, the Christmas tree
Don't be shy! The owner may have provided one already, but if not, you'll probably want one. Some agencies will arrange for one to be delivered and installed if given enough notice.


T: +44 (0)20 7349 7015
Guy van der Westhuizen is MD of Ivy Lettings ivylettings.com
Main Image: "No Room at the Inn" by Abel Grimmer (Creative Commons Licence) Views of Contributors are not necessarily those of PrimeResi or its Publishers temporary permit.
To read this article online, please go to http://www.primeresi.com /brief-encounters-tips-and-trick  for a-successful-short- term-renting/26478/
N.B this is a subscriber site.